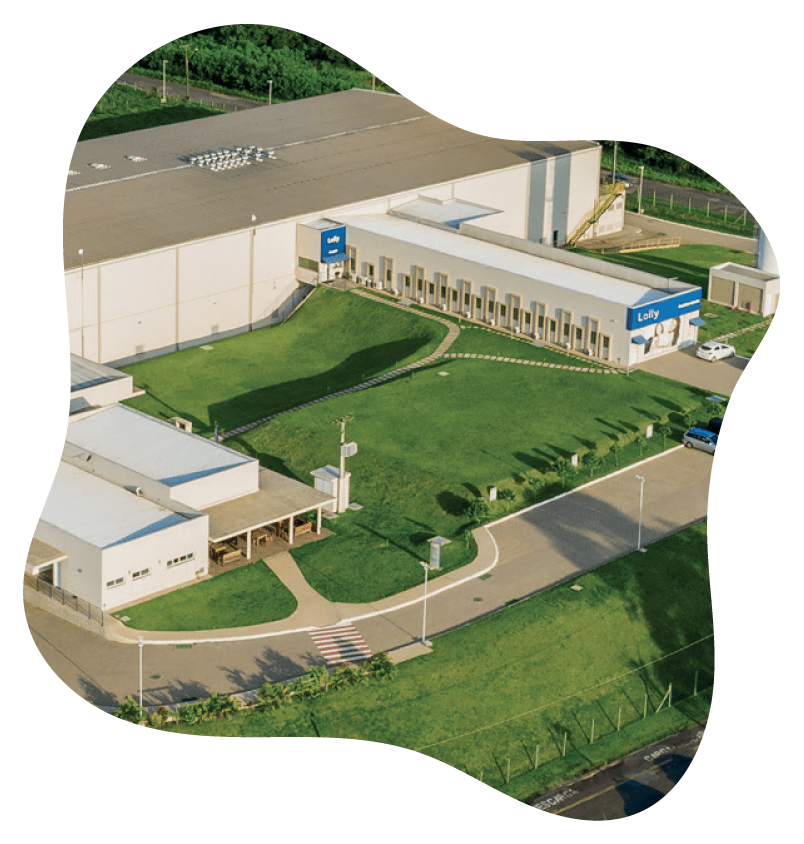 Our journey is filled with dreams, challenges and sustainability. Lolly is a 100% Brazilian company that has always valued its partners and employees in its history of more than 30 years, always investing in innovation, research and specialized personnel pursuing an uttermost and unique goal that is better connecting with the consumer and better understanding their needs, serving them with excellence.
We want to ensure customer satisfaction, seeking to meet their expectations through our products, services and processes. We are always looking for continuous improvement and complying with strategic planning, quality requirements in the manufacture and marketing of baby care products.
We're a family business, 100% Brazilian and we are proud of it.
In the countryside of São Paulo, our headquarters are located in the Capivari Industrial District on a 90,000 square meters site, where there are modern, sustainable and fully accessible factory.
From 20 employees in 2001 to five hundreds today, everyone is dedicated to their respective areas, producing with high technology, quality and caring.
Lolly values growth and sustainable development, which is why all the energy consumption of the manufacture comes from alternative renewable sources, which is equivalent to the monthly consumption of thousands of homes.
All these processes made Lolly the first company in the sector that guarantees the final and environmentally correct destination of the 100% recyclable packaging of its products.
We also value our roots, our land and we transmit all these concepts and feelings through the products and a very close connection with consumers.
Being close, listening, welcoming parents on this path that begins from the baby birth is what drives us.
Many of us are parents and have experienced all the amazing adventures of this universe. We comprehend that when a baby is born, a family is born and we want to go all along, creating innovative, safe, reliable products, accessible to everyone.
Our team works listening to mothers and fathers and their needs and helping them in the daily life, well-being and health of babies and children.
Listening, interacting and connecting is essential for constant improvement, and this dialogue must be close, it is important to help us develop increasingly effective solutions. And that is what we want, to be close to you!
We were born more than 30 years ago and grew up keeping the same essence. Embracing the world and its diversity, culture, sustainability and social context, always with the main objective: to accompany the healthy development of babies and children.
In these years we have grown, matured and diversified our portfolio, operating throughout Brazil and expanding in the international market, with a presence in Latin American, European and African countries.
Just as a child grows quickly, our brand has developed rapidly becoming one of the biggest in Brazil and in the world.